With its numerous taxes and requirements – the Affordable Care Act, or Obamacare, is expected to hamper small businesses when it comes to offering health insurance to their employees.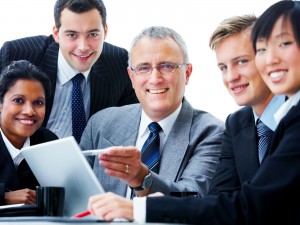 However, employers that insure themselves instead of turning to a large private insurer are exempted from many of the burdens of Obamacare. In fact, there are three big reasons why a small business should consider a "self-funded" plan: protection from premium increases, more plan flexibility and avoiding federal penalties.
1) Premiums for Group Plans on the Rise
While premiums are expected to rise for every type of insurance plan, one aspect of Obamacare could make the increase particularly acute for small businesses. Under the federal law, health risk can no longer be used as a factor to determine premiums for employer groups of fewer than 100 people. Since insurance companies can't factor in risk, they will simply raise rates to hedge against the unknown – meaning employers' costs will rise, despite the possibility of their workers staying healthy.
2) Restrictions Lower Flexibility
The federal law also places new restrictions on how insurance companies must spend their money; 85 percent on medical costs for groups with more than 100 employees and 80 percent on smaller groups. As a result, these insurers are expected to streamline their business model by reducing overhead and plan option. The net result for employers would be fewer choices and less flexibility.
3) Obamacare Adds News Taxes to Group Plans
A self-funded plan, with stop-loss insurance to guard against catastrophic medical costs, would not only avoid premium increases fostered by Obamacare and offer plan flexibility – it would also avoid the new tax Obamacare places on health insurance policies sold by insurers, which are expected to increase premiums by several percentage points.
Self-funded plans are governed by Employee Retirement Income Security Act — ERISA, which is much less restrictive than President Obama's signature healthcare law. ERISA requires self-funded plans to give participants plan information, including features and funding. It also mandates fiduciary responsibilities for those who manage and control plan assets and offers protections for working Americans and their families who have preexisting medical conditions.
Self-funded plans used to be the domain of large employers, but an increasing number of small businesses at taking a look at this option thanks to Obamacare. It's also important to note that a small business that tries self-funding exert can more control of their health benefits and keep any savings, but can also return to fully insured benefits if and when that makes more sense.
Health-Dental-Life-Insurance has a fully-trained team on hand for businesses considering a self-funded plan and a range of options to help implement such a plan. Give us a call at 1-800-257-1723 for your free consultation and analysis of overall savings and value added.