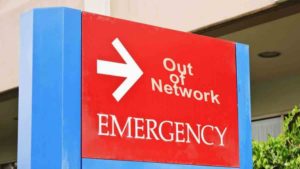 HMOs are basically a version of socialized medicine — making health care look low cost to consumers but adding an elaborate behind-the-scenes rationing scheme to control costs.
For example: You can see only doctors who have been hired by the HMO. The doctors can get financially punished for providing "too much" care. The plans pay for only certain drugs.
HMO's are not new.  In fact, in 1996 HMOs accounted for almost a third of the employer market.  But then horror stories of limited networks, bureaucratic hassles and care denials spread, and by 2014 the HMO market share plunged to 13%.
Over those same years, PPOs — preferred provider organizations — took off. These plans offer much better coverage if you stay in network, and still provide benefits for out-of-network doctors. Consumers get to choose their doctor…and the best doctors are available through PPOs.
In today's ObamaCare exchanges, PPO plans are an endangered species. Those enrolling in Houston last year had a choice of 19 PPOs; this year, they have none.
Since HMOs only contract with a certain number of doctors and hospitals in any one particular area, and insurers won't pay for healthcare received at out-of-network providers, the biggest disadvantages of HMOs are fewer choices and potentially, higher costs. The problem with fewer choices – you might be locked out of seeing the best doctors are getting care from the best hospitals.  Other drawbacks to HMOs include needing to obtain a primary care referral before seeing a specialist, and annual limits on the number of office visits, tests, and certain treatments – like colonoscopies and mammograms.
The biggest problem with HMOs?  If you need an out-of-network care provider you have to pay for them yourself…and depending on the provider the costs could force you into medical bankruptcy.  Imagine getting into an accident requiring emergency care in an area that will not accept your HMO coverage.  What choice do you have at that critical time but to accept the treatment?  Now imagine that as you are recovering you find out your insurance will not cover the expensive healthcare you needed.  That's the REAL risk of an HMO – limited coverage that leaves you responsible for astronomical unforeseen medical expenses.
We have alternatives to HMO's - Call us 1-800-257-1723 or click here to schedule an appointment.