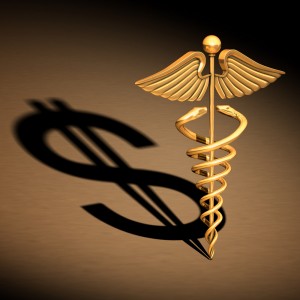 Even though the Affordable Care Act has been dominating the national news for the past five years, many Americans admit they still don't understand basic health insurance terms – such as 'premium' or 'co-pay.'
With most people receiving coverage from their employer or the government, via Medicare or Medicaid, knowing health insurance basics may not have been necessary. However, with the ACA upending the health insurance market and causing many to evaluate coverage for the first time – understanding a few basics in these uncertain times could prove valuable.
Premiums, Deductibles and Co-Pays
While many people look at their premium, or out-of-pocket cost to maintain coverage, this aspect of a plan shouldn't be the only financial concern. Rising deductibles are increasingly becoming part of the cost conversation when it comes to coverage.
Implemented to cut down on frivolous medical bills, the deductible is the out-of-pocket threshold that must be met before an insurance company begins to pay medical expenses. If a plan's deductible is $2,000 – it means the person or persons being covered must spend $2,000 before their insurer spends a single penny. High-deductible plans are ideal for young healthy persons who infrequently need medical care.
Consumers worried about out-of-pocket costs should also look to see the amount of their co-pay. A co-pay is a fixed cost for medical expenses, such as fees for doctor visits or prescription drugs. It should be noted that a co-pay is different from co-insurance – which a percentage of costs the policy holder must pay after a deductible is met.
At the end of the day, individuals who require regular medical care may want to consider a plan with a higher premium, if the plan includes lower co-pays and a lower deductible.
Out-of-Network Costs
A healthcare plan includes a network of hospitals and providers that have agreed to provide services at a particular rate for the insurance company. Policy holders can still receive care from out-of-network providers, but they may be stuck paying a much higher percentage of costs – up to 100 percent in some cases.
If consumers aren't sure if the provider they received care from if in their network – it is ultimately their responsibility to pay for services rendered. Insurance experts have pointed out that an insurance card is not a credit card – and therefore not a form of payment.
Avoid the ER, at All Costs
Finally, whether people are insured or not – the emergency room should be avoided at all costs. The emergency room is designed to treat those with the most urgent need – and it is priced accordingly. For non-life-threatening injuries, such as a broken leg or manageable laceration, urgent care facilities are a more cost-effective option.
 Professionals That Can Find Your Best Deal
We at Health-Dental-Life-Insurance offer a range of plans with varying deductibles, premiums, benefits and co-pays. Feel free to contact us via our website or call us at 1-800-257-1723 and we can determine which selections best fit your needs and will provide the best value.