With after-school sports part of any typical education, students and their parents should be considering if they are properly insured in the event that, god forbid, an accident happens.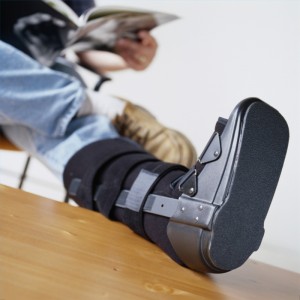 In order to lower costs, many school athletics programs are slashing their insurance coverage – potentially putting parents on the hook for covering a portion of their child's medical bills in the event of an accident. The typical district only covers between 60 and 70 percent of relevant medical bills.
Accident and the Aftermath
As the gruesome training accident suffered by NBA star Paul George recently reminded us – accidents don't have to happen in the heat of competition. They often take place when we least expect them.
Also, these violent incidents are not the only kind of injuries resulting from athletics. With practices and drills forcing kids to go through countless repetitive motions, our child athletes are also susceptible to injuries caused by overuse and exacerbated by incorrect form. For example, a youth baseball player might throw a ball hundreds of times during a practice and this repetitive motion could do significant damage to an arm that's still maturing.
While a parent's coverage might cover medical costs directly associated with the accident, the child may also need physical therapy or other follow up care. In addition, with today's high deductibles, most insurance policies will leave the insured with the full bill. Some schools have athletic trainers or other personnel to handle therapy, but many schools don't.
A typical physical therapist can charge over $100 per hour and collect a $30 co-pay for a visitation. Therapy may require two or three visits per week at first – meaning costs can add up quickly. These costs can be highly detrimental to a family covered by a plan with a high deductible.
Getting the Best Coverage
The accident insurance plans offered through Health-Life-Dental-Insurance.com go a long way in covering out-of-pocket expenses regarding accidents that might happen on the field. The plans are designed to provide extra financial security for parents who can not afford to shell out thousands of dollars for care or physical therapy.
The accident plans allow policyholders to visit any hospital or immediate care facility. It also doesn't place limits on how many accidents a policyholder can receive benefits for – added relief of parents of an accident-prone child.
When selecting a plan, parents should consider their current plan's deductible or how much they might need to cover expenses. Acceptance into a plan is always guaranteed.