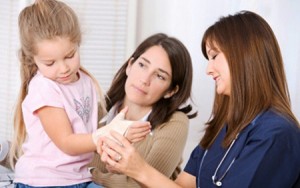 Accidents happen, even if you are the most careful, cautious person in the world, and when they do occur, your "comprehensive" health insurance policy may not cover all of your bills. All health insurance plans, even those being sold under the new Obamacare regulations, have deductibles, copays, and other unexpected, out-of-pocket expenses that can accumulate quickly.
Supplemental Accident Insurance: Because Kids Will Be Kids
Accidents are of special concern to families with children. Children are naturally active and curious, while at the same time being unaware of dangers around them. Even the most vigilant parent cannot watch their child every moment of every day, and all parents realize it's impossible to shield their child from every possible danger. Getting hurt while playing is simply a normal part of childhood.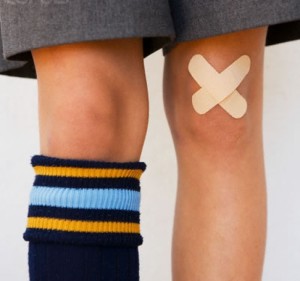 According to the Centers for Disease Control and Prevention, every year 9.2 million children are treated in emergency rooms for unintentional injuries. Although most people think that falling injuries are primarily a concern among the elderly, accidental falls are the top cause of nonfatal injuries among children younger than 15. Other common injuries suffered by children are being struck by or against an object, insect stings and animal bites, and motor vehicle occupant injuries.
Supplemental accident insurance provides parents with peace of mind, knowing that they will not incur large, unexpected expenses if their child falls off their bike, sprains their ankle while playing tag, or gets into another accident that was the result of nothing more than "kids being kids."
Adults Get Into Accidents, Too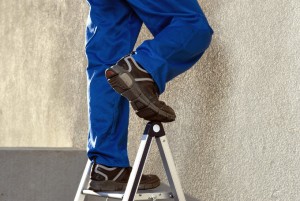 Accidental injuries are not the exclusive purview of children. Unintentional injuries are the leading cause of death for adults 44 and younger, and result in approximately 20 million emergency room trips every year. Many of these injuries occur in the place where people feel safest: their own homes. Ironically, just as children are unaware of dangers around them, adults are often oblivious to threats in their homes, such as uneven flooring, inadequate railings or banisters, and hot water heaters set at too high a temperature. Additionally, many adults are injured during do-it-yourself home improvement projects, such as cleaning gutters or replacing roof tiles. All it takes is one misstep on a ladder, and suddenly you're in the emergency room.
However, as long as you have supplemental accident insurance, you can focus on getting well instead of worrying about how you're going come up with the out-of-pocket expenses your primary policy does not cover.
What Does Supplemental Accident Insurance Cover?
Supplemental accident insurance is gap insurance. It pays for out-of-pocket expenses related to accidental injuries that your regular health insurance does not, such as your deductible. Since an ER visit for a simple broken arm costs approximately $2,500.00, and the annual deductible for a plan purchased under Obamacare regulations can be as high as $6,350.00, it's easy to understand how costs can add up quickly.
Health-Life-Dental-Insurance.com offers supplemental accident insurance policies through Assurant Health. Policyholders get up to $10,000.00 in coverage for each accident, with only a $250.00 deductible. There is no waiting period to use your benefits, and you can use your policy at any hospital or doctor. There are no annual or lifetime limits, regardless of how many accidents you receive benefits for, and benefits for accidental death and dismemberment are included. Click here to get a quote on supplemental accident insurance, or call 1-800-257-1723 to speak directly to one of our professional insurance agents.