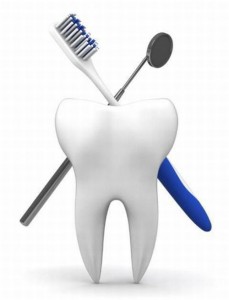 Although dental insurance coverage is not required under Obamacare, it is still an excellent idea to purchase this supplemental insurance. Oral health is directly connected to physical health, and dental insurance is an economical way to ensure that both are taken care of.
The Importance of Dental Health
Oral health is connected to overall physical health. Many serious diseases occurring in other parts of the body begin in the mouth, such as endocarditis, an infection of the inner lining of the heart that can be caused by mouth bacteria getting into the bloodstream. There may also be a link between heart disease, clogged arteries, stroke, and infections caused by oral bacteria. Tooth loss prior to age 35 has been linked to Alzheimer's disease, periodontitis to premature birth and low birth weight, and periodontal bone loss and tooth loss to osteoporosis.
Additionally, many physical problems can be diagnosed early via a routine dental exam. There are over 120 medical conditions that dentists are able to detect while examining your mouth, including life-threatening diseases such as oral cancer, tuberculosis, thyroid disease, and tuberculosis. Digestive disorders and upper respiratory problems also leave telltale signs in the mouth.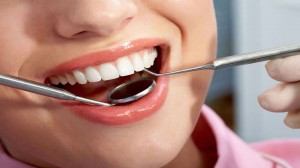 While it is important for everyone to take care of their teeth and gums, it is of special importance to diabetics and patients with HIV/AIDS. Since diabetes reduces the body's resistance to infection, the gums are put at risk. Diabetics appear to develop gum disease more frequently and severely, and there is evidence that people suffering from gum disease have more difficulty controlling blood sugar levels. Diseases of the mouth, including mucosal lesions, are common among HIV/AIDS patients.
The Importance of Dental Insurance
Very few health insurance plans include dental coverage as part of their benefits. According to the National Association of Dental Plans, 99% of dental benefits are sold under a separate, supplemental policy.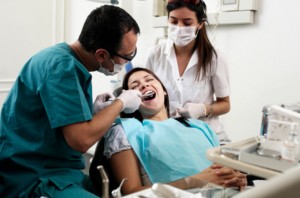 While routine dental examinations and cleanings are generally low-cost, many people who do not have dental insurance skip these exams and go to the dentist only when they are having a problem – one that could be very expensive to fix. For example, a porcelain crown costs about $800.00. And unlike regular health insurance, Obamacare does not require dental insurers to cover preexisting conditions with no waiting period. If a patient waits until there is a problem to purchase dental insurance, the insurer may refuse to cover crowns, root canals, and other major procedures for six months to a year. Delta Dental Plans Association reports that, in 2005, about 25 million adults did not receive dental care because they could not afford it.
To avoid a financial burden and possibly tooth loss, it is prudent to maintain dental health coverage continuously. Patients who have dental insurance are more likely to undergo routine exams and cleanings, therefore catching dental issues at an early stage and avoiding extensive, painful treatments. Additionally, if a major procedure is required, the patient has peace of mind, knowing that it will be covered by their insurance.
The professional agents at Health-Life-Dental-Insurance.com can help you purchase the dental insurance package that best meets your needs. Depending on your plan, procedure, and state, you may be eligible for basic benefits beginning as early as the next day, with a waiting period as low as six months for major procedures. Click here to build your package online, or call 1-800-257-1723 to speak directly to an agent.