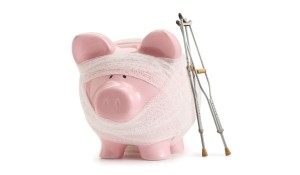 The Affordable Care Act, a.k.a. "Obamacare," mandates that every American be covered under a health insurance policy in 2014 or face a tax penalty. Americans who don't already have health insurance have until March 31, 2014, to purchase a policy before incurring the penalty. For the first time ever, health insurers are required to sell policies to anyone who wants to buy one, regardless of medical history or preexisting conditions.
While many uninsured people welcome the opportunity to purchase coverage, others are skeptical of its benefits, especially young adults who currently have no health problems and rarely visit the doctor. These "young invincibles" ask, "Why should I pay a monthly premium for something that I'm never going to use?" The fact that the tax penalty for 2014 will not be particularly high has some uninsured thinking they would be "better off just paying the fine."
This attitude is a recipe for financial disaster.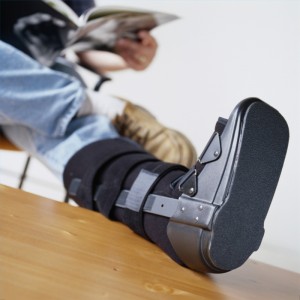 Regardless of how young or healthy any individual is today, one accident or illness can change everything overnight. Accidents are of special concern to "young invincibles." Although young adults do not get sick as often as older folks, they are far more likely to be injured in accidents. The Centers for Disease Control and Prevention reports that unintentional injuries are the leading cause of death for people aged 44 and younger. Further, for those aged 34 and younger, injuries alone claim more lives than any other cause.
The costs of treating even a moderate injury can be staggering: surgery to repair an ACL ligament—a common sports injury—costs at least $20,000.00. Fixing a broken arm is much cheaper, "only" about $2,500.00, but that's only if the injury does not require surgery. To make matters worse, uninsured patients generally pay far higher prices than the insured, because insurers haggle with providers for bargains. Dr. Jeffrey Rice, CEO of Healthcare Blue Book, provides an example of a baby delivery at a hospital in St. Louis, Missouri: while an insured patient is charged approximately $6,000.00, an uninsured patient is billed $20,000.00.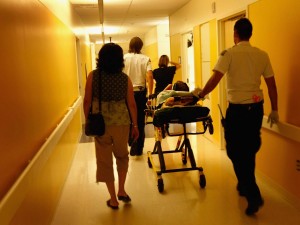 Additionally, while U.S. emergency rooms are required by law to evaluate and stabilize all comers, regardless of ability to pay, doctors' offices, laboratories, and physical therapists are under no such mandate, and often refuse to provide services to the uninsured unless the patient pays cash up front. Therefore, an uninsured patient who has a broken limb set at the ER may be out of luck if they need physical therapy to regain function once the cast is off.
It's no wonder that medical bills are the number one cause of consumer bankruptcy filings in the United States, surpassing credit cards and mortgages.
Although you may eat healthfully, exercise frequently, and have no health issues today, an accident or sudden illness can strike anytime and without warning. Not having health insurance is like playing Russian roulette with your health and finances. Being seriously ill or injured is stressful enough without having to worry about how you will obtain the treatment you need and pay for it. You would never dream of operating a car without insurance, regardless of how safely you drive, and even if you haven't had an accident in years, because everyone realizes that accidents can happen to anyone. Health insurance should be viewed the same way.
The professional insurance agents at Health-Life-Dental-Insurance.com are available to help you select the right coverage for you and your family. Click here to get started online, or call 1-800-257-1723 to speak directly to an agent.