Alzheimer's disease could be caused by a gum infection, according to a new study.
[caption id="attachment_1826" align="alignright" width="540"]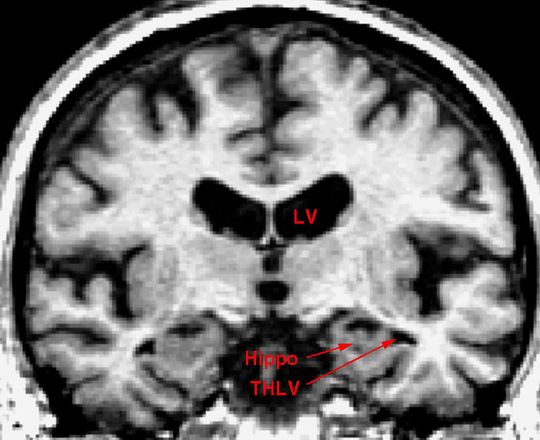 In this file photo, the brain of an older individual shows the early stages of Alzheimer's disease. New study suggestions a gum infection might be linked to the disease. (Photo: DEPARTMENT OF ANATOMY AND NE)[/caption]
The study, published this week in the peer-reviewed journal Science Advances, suggests the bacteria Porphyromonas gingivalis that destroys gum tissue in the mouth is linked to dementia and Alzheimer's.
Researchers observed the bacteria in the brains of people with Alzheimer's disease. They also conducted tests on mice that showed the gum infection led to increased production of amyloid beta, a part of the amyloid plaques associated with Alzheimer's disease.
"Despite significant funding and the best efforts of academic, industry, and advocacy communities, clinical progress against Alzheimer's has been frustratingly slow," Casey Lynch, author of the paper and CEO of pharmaceutical company Cortexyme, said in a statement. "The Science Advances publication sheds light on an unexpected driver of Alzheimer's pathology."
Cortexyme, which funded the research, is designing a series of therapies to treat the gum infection that plan to go to Phase 2 and 3 clinical trials.
No cure currently exists for Alzheimer's disease, the most common type of dementia. The disease that begins with memory loss affects as many as 5 million Americans, according to the Centers for Disease Control and Prevention.
Do you need help sorting health AND dental insurance out and making the right decision for you and your family?  Call us 1-800-257-1723 or click here to schedule an appointment.