Don't let rising Critical - Chronic Illness costs put your life savings at risk.
Call 1-800-257-1723 for a free quote now.
More than half of Americans over 65 will need Critical - Chronic Illness care at some point in their lives. Costs for this care are already high and are expected to continue rising. Neither health insurance nor Medicare typically cover all the costs of Critical - Chronic Illness. Where does that leave you?
Let us show you how we can turn your life insurance - even a term policy with no cash value - into an asset that you can spend when you suffer a Critical or Chronic Illness.
From Mark Deschenes: "I just had ANOTHER policy payout.  (Here's the payout letter!)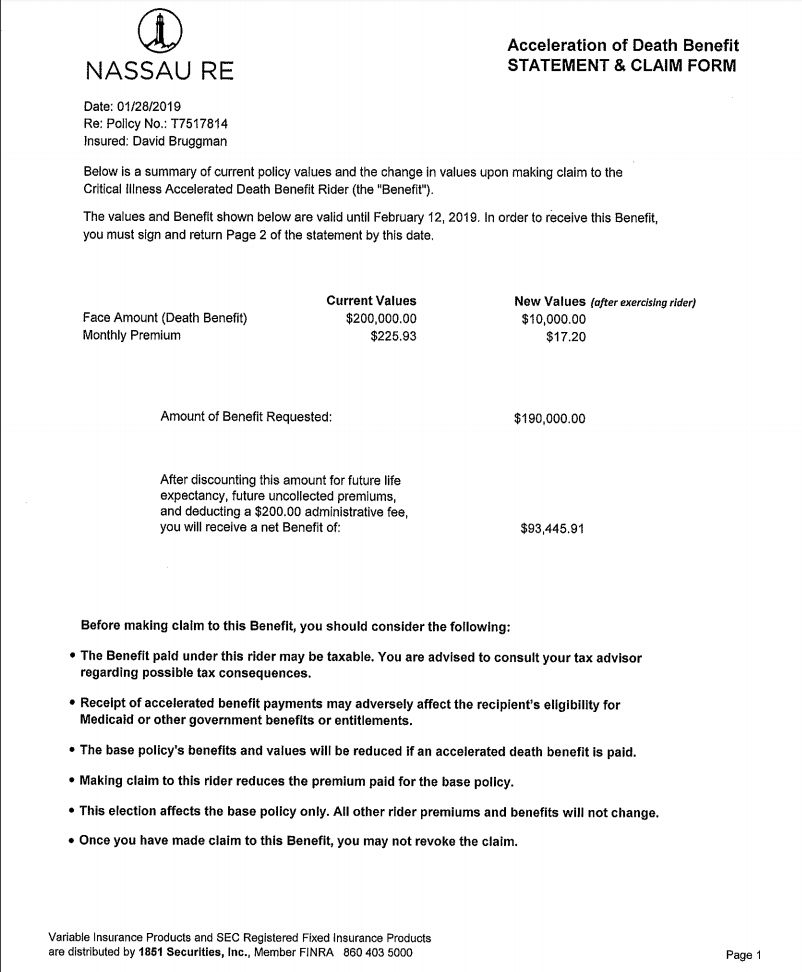 It was a $200,000 policy sold 10-22-2015.  The guy paid $225 a month for 3 years and 3 months - and now is cashing it out for $93,445.21 due to cancer.  He paid $8,775 premium and got $93k - they are very thankful.  Everyone says that they just wished they had a bigger policy.
Find out how simple and affordable Critical - Chronic Illness insurance can be.