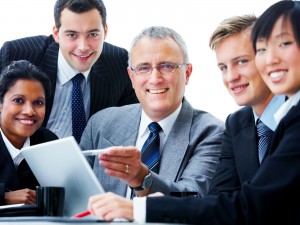 It has been well over a month since the Obamacare health insurance exchanges opened for business, but most Americans remain confused about what the Affordable Care Act actually does. A poll conducted by NBC News and the Wall Street Journal found that 70% of Americans do not understand what Obamacare is or understand only part of the law. Additionally, the poll found, comprehension of the law was even worse among the very people the law was intended to help: the uninsured. A full 75% of uninsured respondents stated they did not understand how the law affected them.
Since the launch of the online exchanges, media coverage has focused solely on the problems with the official, self-service Obamacare website, Healthcare.gov, and the many technical problems that have plagued it. Many people think that the only way to obtain Obamacare-compliant coverage is to purchase it through Healthcare.gov, but for the overwhelming majority of Americans, this is untrue. Unless you live in Vermont or Washington, D.C., you are free to purchase insurance outside of the exchange through health insurers' own websites or through an insurance agent or broker.
Why Use a Health Insurance Agent?
Unlike in a simple, self-service purchase, such as buying bananas or even deciding between cable TV packages, health insurance is a complex product. There is no "one size fits all" policy, and the monthly premium is not the only factor consumers must consider when selecting a plan; deductibles, networks, and copays are also important. Most consumers are going to have questions when buying health insurance, especially the uninsured and those who need to purchase new policies because their old ones are being discontinued under Obamacare's minimum coverage rules. The first group is completely unfamiliar with the health insurance marketplace and terms such as "deductible" and "copay." The second group is often confused about why their coverage is being cancelled and what their options are to replace it, and insurance companies have been accused of not being entirely forthcoming with customers regarding their coverage options.
A health insurance agent is not simply a salesperson, but a consumer's personal healthcare navigator. An agent simplifies the selection process, breaking down complicated industry buzzwords into laymen's terms, addressing the consumer's questions and concerns, and helping them put together the insurance package that best fits their needs.
Myths & Facts About Using an Insurance Agent
Some consumers think that a policy purchased through an agent costs more, but this is a myth. The services of an insurance agent are free to consumers; insurance companies, not consumers, pay agent commissions. A policy sold by an insurance agent costs the same as it would if the consumer were to buy it directly from the insurance company.
Other consumers think that in order to be compliant with Obamacare's coverage mandate, they must purchase their insurance through an Obamacare exchange. This, too, is a myth: all health insurance policies offered for sale now, whether purchased on or off an exchange, are fully Obamacare-compliant. A policy purchased via an agent offers the same "essential benefits" required by the law, satisfies the Obamacare coverage requirement, and must be sold to anyone who wants to buy it, regardless of preexisting conditions.
Using an agent is a win-win for consumers. The insurance agents at Health-Life-Dental-Insurance.com are available to help you navigate the health insurance marketplace and obtain coverage that will not only keep you in compliance with the individual mandate, but serve your personal healthcare needs. Click here to begin building your package online, or call 1-800-257-1723 to speak directly to an agent.