Not All Living Benefits Plans Have the Same Triggers!  
---
Understanding the difference is really important.
When it comes to Living Benefits Life Insurance Policies, there is a difference between 1st generation plans that have 6-8 or 10 triggers and 2nd generation plans that have 16-17 triggers.  Living benefits pays off early, in some cases years early, an accelerated portion of your death benefit.  People use this money to live on and pay expenses.  Having more triggers makes the money accessible to you in more ways - and that is a good thing.
Here are the plans that are available and the triggers that are written into each plan:
PHOENIX has 6 Critical Illness Triggers  
Phoenix Chronic Illness

Phoenix Critical Illness

Phoenix Terminal Illness

Transamerica has 8 Critical Illness Triggers 
Transamerica Chronic Illness - Up to $1.5 Million
Transamerica Critical Illness

Transamerica Terminal Illness

AIG has 10 Critical Illness Triggers 
AIG Chronic Illness - Up To $2 Million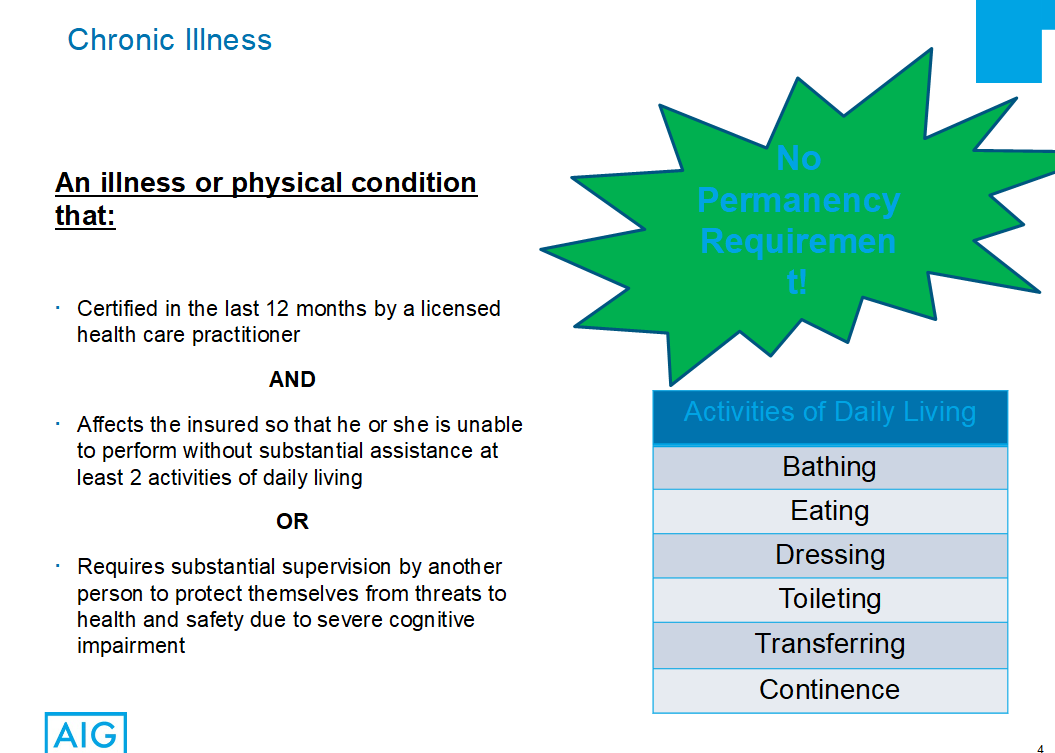 AIG Critical Illness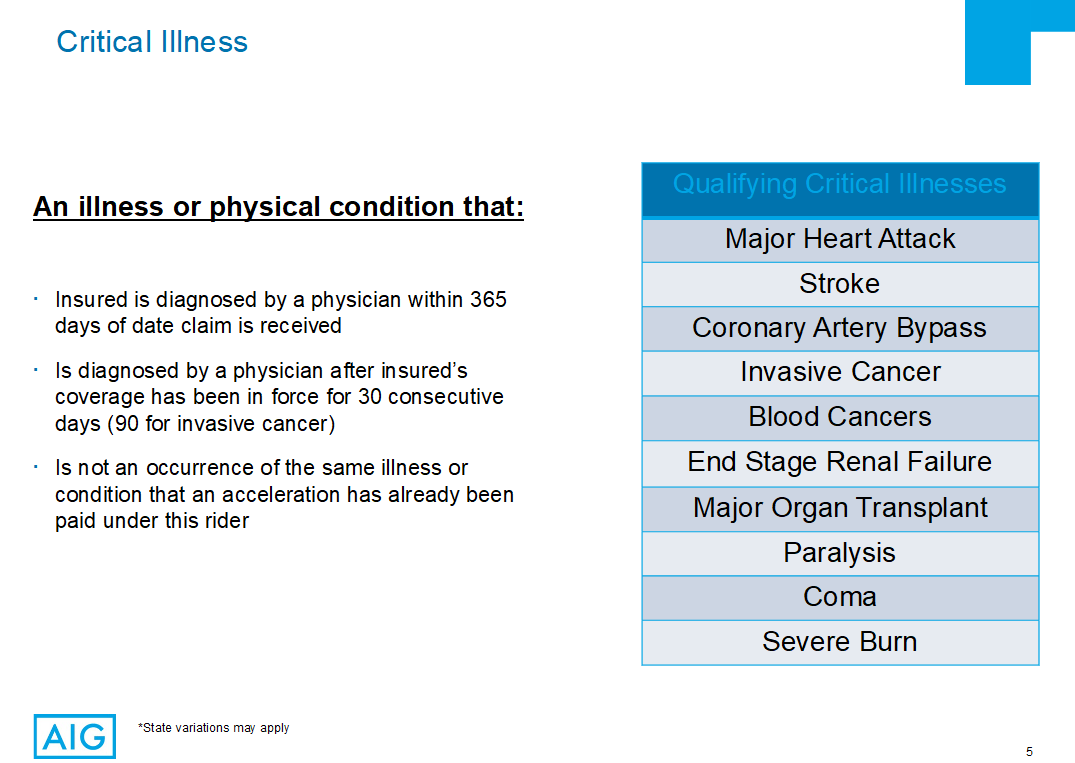 AIG Terminal Illness - 24 Months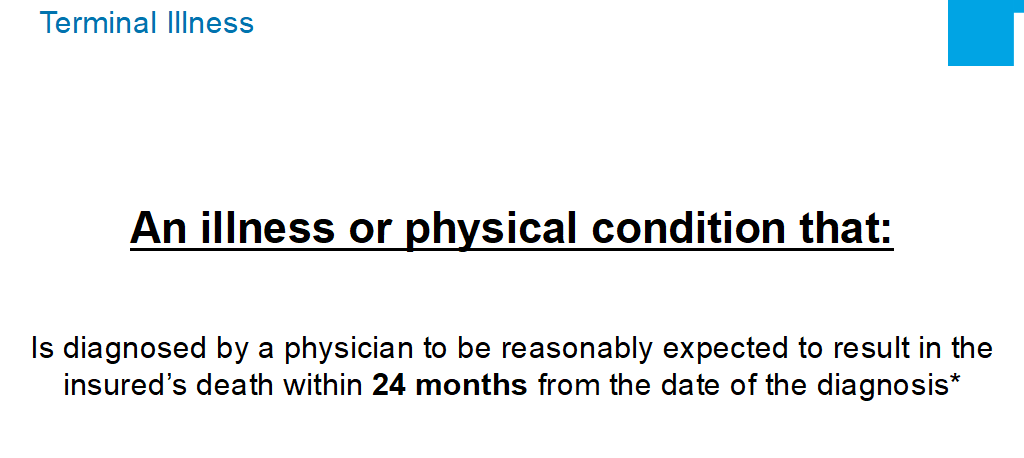 American National ("ANICO") has 16 Critical Illness Triggers
ANICO Chronic Illness

ANICO Critical Illness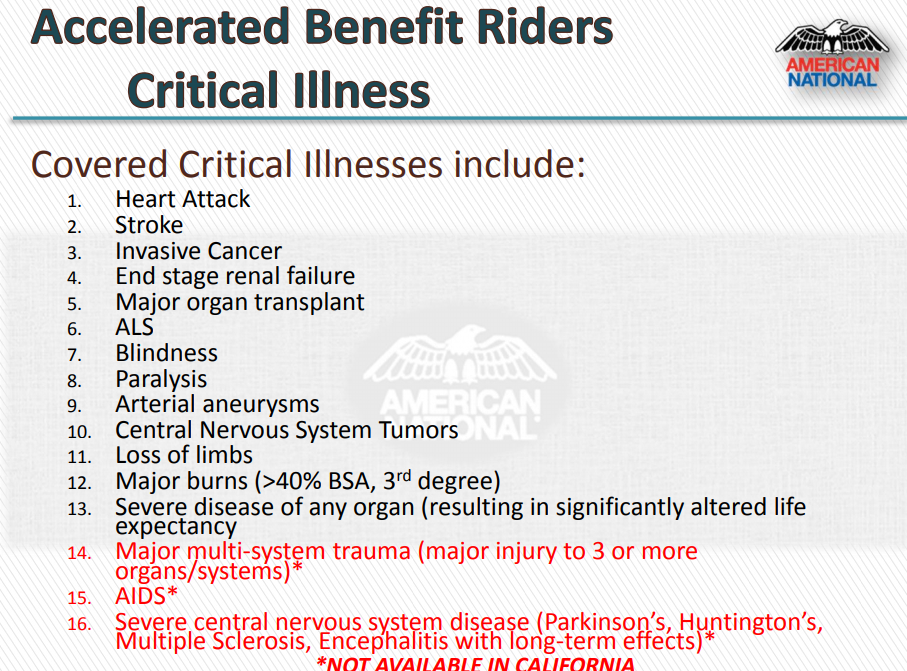 ANICO Terminal Illness - In Texas - 24 Months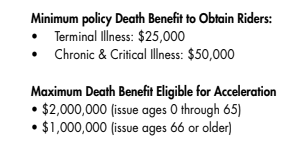 Winner! 
National Life Group ("NLG") has 17 Triggers Critical Illness & Injury 
NLG Chronic Illness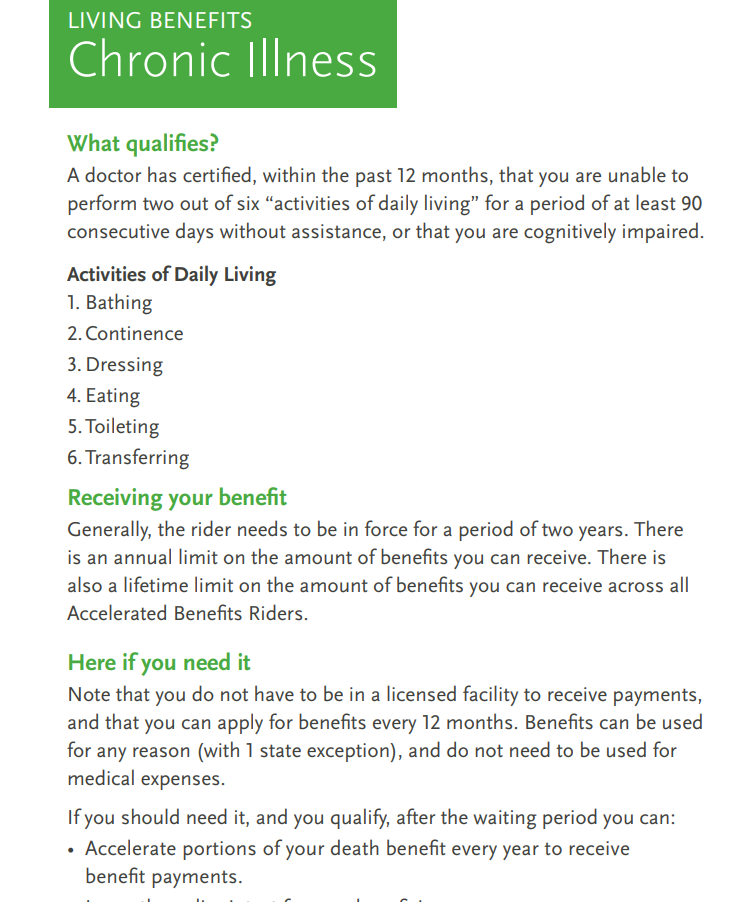 NLG Critical Illness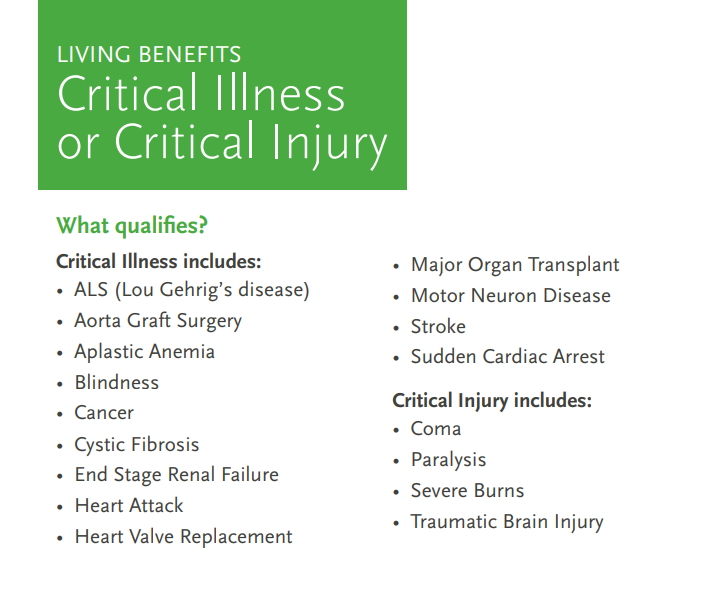 Summary Chart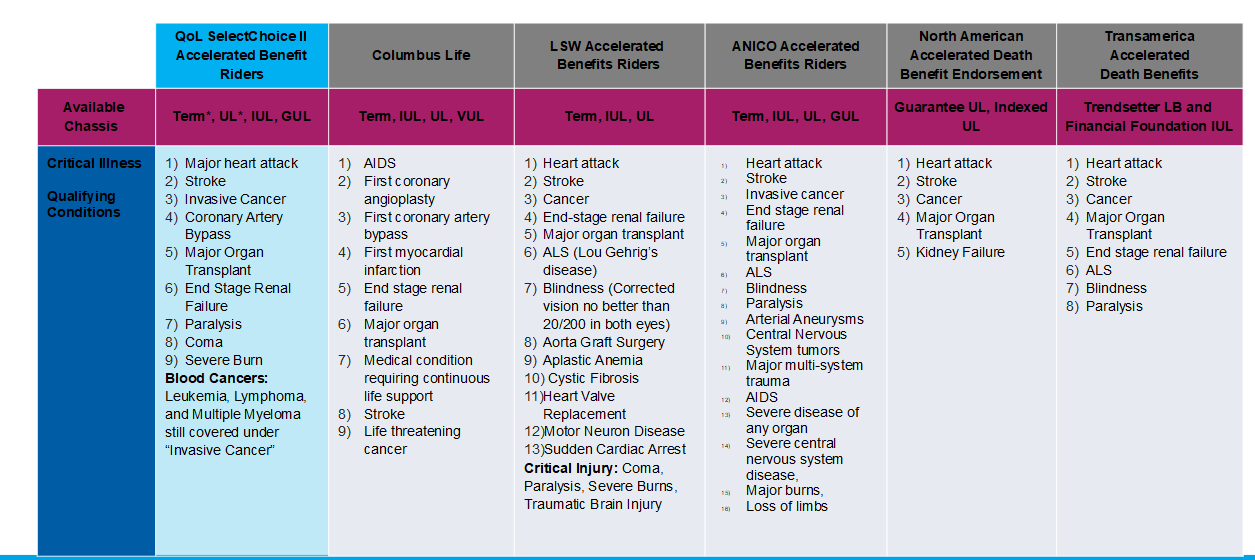 Confused by health insurance? We have trusted solutions to your healthcare insurance needs, including long term care in the event of catastrophic illness.  Call us today at 1-800-257-1723 or click here to schedule an appointment.