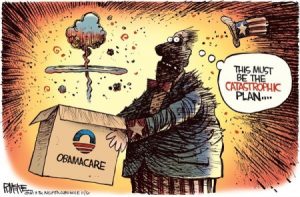 On July 1 the Obama administration announced a proposal to limit the duration of Short Term Medical Plans (STM Plans) to a maximum duration of 90 days.  The proposed limit is open for public discussion for the next 60 days before they issue their ruling and Executive Order.
The Obama Administration is citing that millions of people are using Short Term Medical Plans (plans that are guaranteed "legal" to sell with a duration of up to 12 months per the original ACA law!) as a substitute for purchasing an ACA compliant "Obamacare" plan.
The popularity of Short Term Medical Plans is based on the need for health insurance that is actually affordable.  My agency has noted a huge increase in the percentage of people who choose the STM Plan option.
The reasons my clients choose these Short Term Medical Plans are:
Lower costs - as much as 75% lower for people who do not qualify for subsidies.
Greater provider choice - In Texas and some other states the STM Plans are the ONLY way to get a large choice of doctors and medical providers ( PPO).
Easy application - Does not provide all their personal information to the Government.
People - in droves! - are choosing to "Legally Opt Out" of Obamacare due to the failures created by the design of the law itself.  My blog post shows you how to opt out and NOT pay ANY IRS Tax penalties.  The ACA law itself outlines 19 legal ways to avoid the Obamacare tax penalty.
The ACA has created a market Death Spiral. The rates are increasing on Obamacare plans in Texas by as much as 60% this fall (Jan 2017 effective date).  Last year Blue Cross and other carriers dumped PPO plans as a cost saving measure.  This year they have no choice but to raise the rates – which are already sky high!  The result will be even MORE families being forced out of their traditional plans in search of affordable protection.
My agency has created the "Real Life Pyramid" of protections that you need to actually survive Obamacare with an affordable, excellent option.  Click here to watch video--- and get yourself a quote.
This suite of protections is built on the right to purchase a non-Obamacare plan and then use the savings to purchase other protections such as gap plans that reimburse deductible costs for accidents and sickness related hospital admissions.  In addition, Dental and even a Living Benefit plan can be added to provide a large source of cash for the family to use as an emergency fund in the event of a chronic or critical illness. Thousands of my clients have chosen this as their preferred way of protection.
The recent Appeals court decision striking down the Obama Administration's previous limit on Fixed Benefit plans bodes well for our continued use of this strategy.   Previously, people were using fixed benefit plans (plans that pay so much per day for procedures) as an option in place of Obamacare.   In 2010 the administration issued a ruling to stop the sale of such plans citing that it siphoned off sales for Obamacare plans and was hurting the risk pool.
A court case initiated by Central United Life has been heard and won (and now appealed and won again) in favor of limiting the Obama Administration's reach into limiting peoples choices.  Click here to read the NY TIMES article in full.
I believe that this ruling paves the way for the Obamacare ruling limiting STM plans (if passed) to be struck down.
Right now , it is your right and option to use this strategy.  The proposal to limit the use of STM plans, if passed will become effective 1-1-2017.  Act now to secure your coverage and protection.
Contact us to find out your eligibility and how much you can save. Stop paying too much for your health care!  Click here or call me at 800-257-1723.