A federal judge sided Friday with an insurance company that says the Obama administration had no right to restrict the sale of its products to people who also hold medical insurance that complies with Obamacare's standards.
By Tom Howell Jr. – The Washington Times – Friday, September 11, 2015
The plaintiff, Central United Life, said a significant portion of its revenue is derived from the sale of fixed indemnity plans, which pay out a specific cash amount when a beneficiary receives a health service, regardless of what the hospital or other provider charges.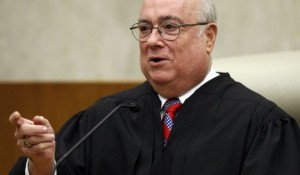 In his ruling, U.S. District Court Judge Royce C. Lamberth said the administration went too far in interpreting the Affordable Care Act to mean they could require insurers, through rule making, to only sell fixed indemnity plans to people who attested they also had substantial, Obamacare-compliant insurance.
The administration passed the rule, effective last January, to fulfill Obamacare's core mission of making sure people are adequately covered when they're injured or get sick. It also didn't want people to buy these supplemental plans and think it shielded them from Obamacare's individual mandate penalty for lacking substantive coverage.
Yet a "net good result" isn't good enough, the judge said. Nothing in the 2010 health law changed the way a previous law, the Public Health Service Act of 1944, defined benefits such as fixed indemnity plans, which were excepted from its standards, according to his opinion.
"Forcing federal agencies to comply with the law is undoubtedly in the public interest, and defendants have not shown to the court's satisfaction that this clear benefit would be outweighed by the harms putatively caused by [the government's] policies," Judge Lamberth, appointed by President Ronald Reagan, wrote.
While the ruling doesn't have sweeping ramifications for Obamacare in the way that other, better-known lawsuits against the law would, it could produce a ripple effect among companies who offer fixed-payout plans and feel they, too, should be shielded from the rule and its consequences.
"Most of Central United's fixed indemnity plan customers will not purchase fixed indemnity plans if they have to purchase major medical insurance first, as the Fixed Indemnity Insurance Rule requires," the company said in its lawsuit last November. "They would and do, however, purchase Central United's fixed indemnity plans even if they must also pay the individual mandate penalty under the Affordable Care Act."
The Department of Health and Human Services referred a request for comment to the Justice Department, which could not immediately be reached.