Imagine opening your hospital bill and seeing that total charges were $82,370.51.  
The good news was that because they had gone with the health insurance provider that we had recommended - which included a PPO network - they received over $75,000 in discounts that greatly reduced their out of pocket costs.  In addition, instead of having to find "in-network providers" they enjoyed the convenience and guaranteed acceptance of their providers.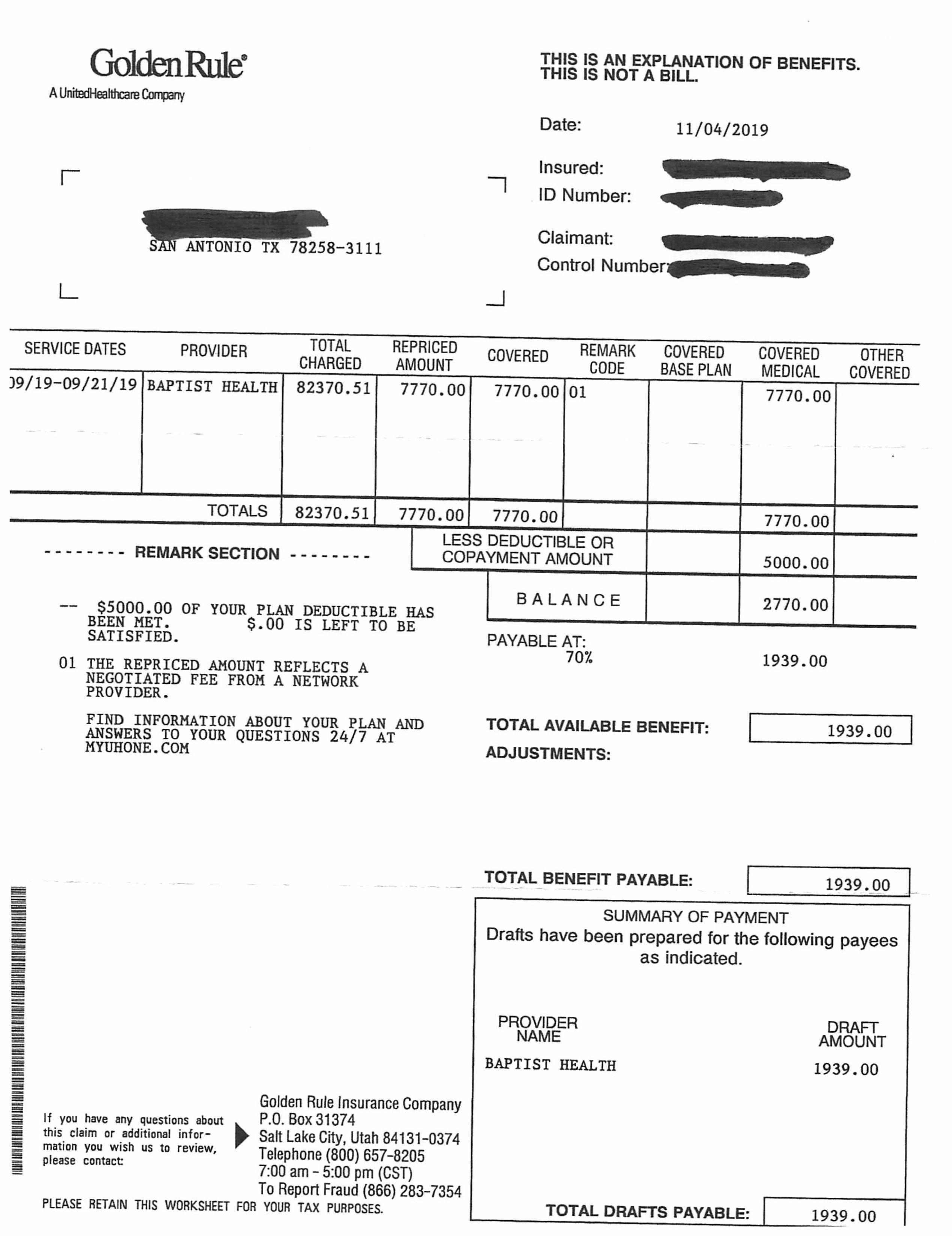 Educating you on your policy and taking care of you after the sale is just one more reason why you should do business with us.
We have trusted solutions to your Health Insurance needs, including long term care in the event of catastrophic illness.  Call us today at 1-800-257-1723 or click here to schedule an appointment.