Here's how to make sure that pregnancy and complications from pregnancy are covered by your health insurance.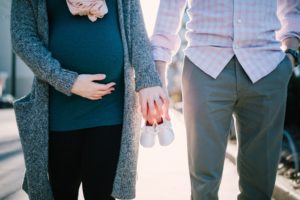 PREGNANCY THAT IS NOT COVERED BY HEALTH INSURANCE - CAN IN TEXAS BE COVERED BY OUR SUPPLEMENTAL SICKNESSS INPATIENT PLAN UP TO $10,000 Pregnancy is no longer a difficult insurance issue! While Obamacare ACA plans do cover maternity, they're HMO based in Texas, they're expensive and
your
doctor probably doesn't accept Obamacare.
Short Term Medical Plans - a great alternative to Obamacare - exclude normal maternity and only cover NON-pre-existing complications.
The Solution
National General Plan Enhancer DOES cover non-pre-existing maternity (both normal and complicated) as a payable benefit under the Sickness Inpatient Rider.  The catch - you must be admitted to the hospital for at 24 hours during delivery.  (Sorry, home births & birthing centers do not qualify.)
Complications of Pregnancy include the following:
Conditions, requiring hospital confinement (when the pregnancy is not terminated), whose diagnoses are distinct from pregnancy but are adversely affected by pregnancy or are caused by pregnancy, such as acute nephritis, nephrosis, cardiac decompensation, missed abortion, and similar medical and surgical conditions of comparable severity, but shall not include false labor, occasional spotting, physician-prescribed rest during the period of pregnancy, morning sickness, hyperemesis gravidarum, preeclampsia, and similar conditions associated with the management of a difficult pregnancy not constituting a nosologically distinct complication of pregnancy; and
Non-elective cesarean section, ectopic pregnancy which is terminated, and spontaneous termination of pregnancy, which occurs during a period of gestation in which a viable birth is not possible.