Great! You're  scheduled for a paramedic exam so you can get the best rates on your new life policy!  Here are some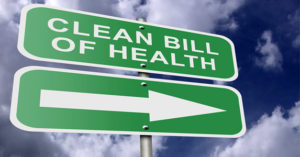 time-tested tips to help you ace the exam:
Be well rested-
Schedule exam in morning before your breakfast for a natural fast of 9-12 hours without food.
Do not drink anything but water before your exam.
Do not drink alcohol the night before
Make sure to take all medications- on schedule per doctors orders- NO need to hide blood pressure or cholesterol medications.
Do NOT perform a vigorous  exercise for at least 24 hours before the exam–
Do NOT take ANY type of Protein Supplements for at least 2 days before the exam
Of course, it goes without saying to be mindful that you will be tested for drugs that are not of prescription nature, as well as for tobacco- tobacco shows up at least 3 days since last use.
In addition, in the rare event that you need an EKG ( heartbeat test) make sure to remove all metallic jewelry.
Men Specific:  Please do not have "relations" or ejaculation for at least 24 hours before your exam –  This raises your PSA level and may provide a false reading.
Woman Specific:  Please do not schedule your exam near your monthly menstruation.  Doing so may cause you to flunk your urinalysis due to blood cells found in urine.
Most important -relax- and remember it is NORMAL for the examiner to take your blood pressure 3 times not just once.
Be well,
Mark