My good Client ( Paulo G)  has given me permission to share his story.
Oct. 2016 Mr. G purchased a Living Benefit Plan from us.
Like any human being, this diagnosis was a shock to Paulo, he was concerned and maybe a bit scared.  I remember him telling me, "If anything happens to me take care of my family".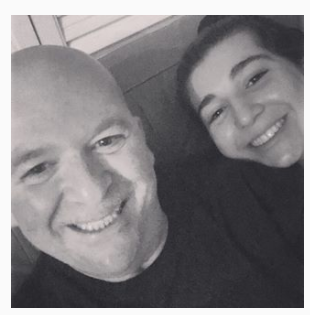 Well our agency DID take care of his family.  Over the last 5 months we have informed, comforted, and in a few cases when needed- kicked some clerks butts.  We reached out 16 times to advise and take care of Paulo needs.  In addition, numerous other calls were made to providers as well as the carrier for his Living Benefit plan.  We made sure that his claim for accelerated benefits was moving along and stayed on track.
During the last 5 months, while we were taking care of Paulo's Life Insurance and Living Benefits business, Paulo has been in hospital- in treatment- and in chemotherapy.
Paulo says that about 3 weeks of every month he has been totally sidelined either getting treatment or recovering from treatment.  All the while, his family business & family have been suffering from the effects & stress related to the situation.
Today I am happy and proud to report that our effort DOES make a difference in people's lives.  Our Living Benefits plan that Paulo bought just 15 months ago, has offered Paulo 52.2% of his face amount benefit as compensation for the family.
Although no one wants to suffer a diagnosis and related trauma, the large six figure check the family will cash sure goes a long way to making things better.  Not only will it help get their whole family's life back on track, Paulo plans on using some of the money to create a new business.
What we do, how we do it, and the companies we rely on matter.
I am extremely proud of all of our staff and happy to be personally of service to Paulo's family.
I cannot stress enough to everyone who will listen that your health is NOT to be taken for granted.  Lives change in the blink of an eye.  I personally carry several million of living benefit life and recommend this type of coverage for you too.
Please reach out to me so I may show you how you can use your non-cash value term life insurance as a "bank" that you can access when stricken with a chronic or critical illness.
P.S.  Forgot to mention  Paulo is doing much better.  His prognosis is good and he is feeling much more confident about his future.  With the recent news of his cash payout, finances have become one less thing to worry about.
Need more proof why Living Benefits are essential?  Read this article and you'll see why you need a backup to your health plan.  Call us today – 800-257-1723 – let's protect your family.