In February, Houston lawyer John Mastriani went to see an ophthalmologist after noticing a problem with his vision. The physician told Mastriani he'd suffered a detached retina and needed surgery as soon as possible.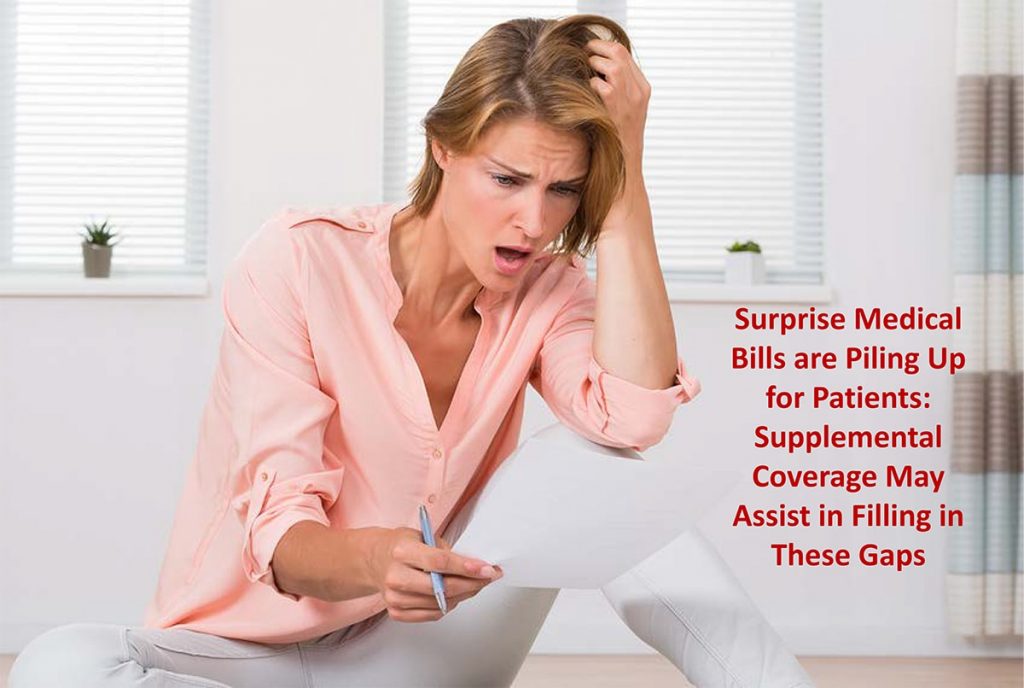 Dr. Keith Bourgeois could do the operation, he said, but a company representative from Mastriani's new Aetna insurance plan initially said the doctor wasn't covered, even though his name was listed as in-network. Then, hours later, a different rep said he was.
The next morning, as Bourgeois prepared for surgery, he heard again from Aetna: Now they were saying he, in fact, wasn't covered. By then it was too late; Bourgeois needed to operate right away to save Mastriani's vision.
Within a few weeks, the bill came: Mastriani owed more than $5,000.
"This is how bad it is," Bourgeois said. "It's become so complicated, the insurance companies don't even know their own coverage. That happens to us about once a week."
It's not just happening at his office. According to a recent report by the Texas Medical Association, which represents physicians, more and more patients are getting slapped with surprise medical bills each year in Texas and across the country. The group blames ever-growing deductibles and the rapid narrowing of insurance networks -- the practice of covering only select doctors at certain hospitals -- for the surge in billing surprises.
Worse in emergency rooms
In a recent survey of Texas physicians, 61 percent said they had found their name listed as in-network on insurance plans that no longer covered them; 56 percent said they found instances where they were not listed in a plan but should have been, according to the report.
"So even when patients do their due diligence, there's still a chance that I'm not in that network anymore," said Bourgeois, a Texas Medical Association board member.
The problem is especially pronounced at emergency rooms, according to research published last month in the New England Journal of Medicine. The study found that, nationally, one out of every five patients who went to a hospital covered by their plan received at least one bill from a doctor who wasn't covered. On average, those patients had to shell out an extra $900; some paid thousands more.
There are no federal protections against such practices, the researchers wrote, and state regulators don't do enough. The national study singled out McAllen, the Texas border town, as the worst in the country.
There, an astonishing 9 out of 10 emergency room visits resulted in surprise medical bills for patients who thought they were covered.
People assume that if a hospital is covered by their plan, the same will be true of any doctors they see there. But take Humana Health Plan of Texas for example: In about half of the Texas hospitals covered by the plan, the insurer has no contracts with emergency department physicians, the medical association report found. At those emergency facilities, Humana card holders are guaranteed to pay extra.
Market failures
Jamie Dudensing, CEO of the Texas Association of Health Plans, acknowledged that surprise billing -- known in the industry as "balance billing" -- is a growing problem. But she said Mastriani's case is an outlier: The vast majority of surprise bills are the result of emergency room visits and are not the fault of insurance companies, but rather a market failure that must be addressed by lawmakers.
In short, Dudensing said, there's no incentive for physicians to negotiate to ensure they're covered by the same plans that cover emergency rooms where they practice. In Texas, providers actually are paid more if they're out of network, she said.
"I truly believe this is not helping anyone for us to go around blaming each other," she said. "I believe that most doctors are working very hard and doing the right thing and want to be in-network. Instead of going around blaming people, I'd rather have protections to ensure those outlying situations don't happen to a consumer."
'Amazing, incredible nightmare'
Texas lawmakers have attempted to address the issue in recent years, drawing muted praise from consumer advocates who say much more is needed. Texas is the only state to actively collect data on surprise medical bills, and since 2009, patients in some instances have been allowed to petition the Texas Department of Insurance for help fighting unexpected medical bills. Through the first 10 months of this year, the agency has helped 1,363 patients, nearly 500 more than were helped two years ago, according to an agency spokesman.
The Texas Medical Association is calling on lawmakers in 2017 to increase state oversight and make it even easier for patients to seek mediation after a surprise bill. Dudensing, the Texas insurance industry representative, said she supports giving consumers more protections in addition to other reforms to ensure emergency rooms and physicians are covered by the same plans.
It will have been too late for Mastriani. Ten months later, he's still fighting Aetna to pay up.
It helps that he's a consumer protection lawyer. A few weeks ago, he sent the company a letter giving it 60 days to pay his bill before he sues under the Texas Deceptive Trade Practices Act.
An Aetna spokeswoman said the company is reviewing Mastriani's appeal and couldn't comment further on the matter.
"As a lawyer, I see stuff like this all the time," Mastriani said. "This is the amazing, incredible nightmare."
We can help
Want to avoid billing surprises?  Supplemental coverage may assist in filling these gaps.  Call us 800-257-1723 or click here now for an appointment.
2017 the Houston Chronicle