Q&As about signing up for health insurance during open enrollment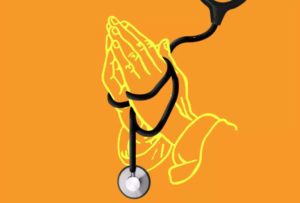 Q: My husband is considering buying a health insurance plan called Solidarity HealthShare as a supplement to our Medicare coverage.  What does Consumer Reports know about this type of plan?—L. Ferguson
A: Solidarity HealthShare is a Christian healthcare sharing ministry (HCSM), one of more than 100 religiously affiliated nonprofit organizations where members, who must follow the practices of their faith community, pool their money to pay each other's medical costs. They've been around for decades.
The important thing to know is that HCSMs are not health insurance and don't come with the same protections or comprehensive coverage as insurance offered on the individual market, employer-based insurance, or Medicare Advantage plans, which typically cover a broader array of services than traditional Medicare.
In our experience HCSMs have a ticking time bomb on their hands:  they allow sick people in and in the 3rd year agree to cover their pre-existing expenses.  This is a ticking claims time bomb and is exactly the same cost exposure that sunk the ACA.  HCSMs will be be forced to raise premiums significantly or be unable to actually pay the claims of its members.
This gravity of this situation is accelerating because sick people who cannot afford Obamacare have been flocking to HCSMs in droves.  I

n two years

 it will be time to pay the piper.
Your Best Option – If You Want The Most Reliable Protection – Is To Purchase REAL Health Insurance.
But Weldon agrees that it's critical to understand how a ministry works. "People need to read the fine print about what benefits are covered and what are not," he says.
The rise in health insurance costs, particularly for insurance on the exchanges created by the ACA, also has fueled the growth. Healthcare sharing ministries "are competitive on price," However,
there are also  concerns about what would happen if a HCSM ran into financial problems. If an insurance company becomes insolvent, each state has a guaranty association that takes over the obligations of that insurer. There is no such safety net for HCSMs
.
or call us now at 800-257-1723
Based on the article written by Donna Rosata