Insurers say specialized care available for those who need it, but Oncologists at premier cancer centers cut from some insurance
By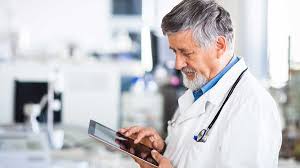 The nation's top cancer doctors are more likely to be excluded from low-cost health insurance plans offered on the nation's individual market, potentially crimping access to the highest-quality care for Americans when they need it most, a new study found.

The individual exchanges, opened in 2014 as part of the Affordable Care Act, often include lower-cost policies that limit the number of physicians available to members as a way to cut costs. Those "narrow networks" are becoming more prevalent in Obamacare, as insurers seek ways to offer cheaper coverage, according to McKinsey & Co. The study was published in the Journal of Clinical Oncology and examined data from 2014.

The study offers a sense of the tradeoffs Americans face when buying health-care coverage on their own: Plans with lower premiums often get costs down by limiting choices of doctors and hospitals, asking patients to pay more out of pocket, or some combination of the two. It's an issue patients are increasingly facing in insurance provided by employers, too, and one they'd likely continue to deal with under Republican plans to replace Obamacare. The current GOP proposals offer less financial help for people to buy coverage and could shift more people into lower-cost plans.

For the study, researchers from the University of Pennsylvania analyzed data on 23,442 oncologists in the U.S., evaluating how often doctors affiliated with National Cancer Institute-designated centers were covered by lower-cost insurance plans. The University of Pennsylvania is an NCI-designated cancer center.

Oncologists working at the U.S.'s 69 NCI facilities in the U.S., which offer access to scientific research and are known for their handling of complex cases, were twice as likely to be excluded from plans with the narrowest networks, according to the study.

"Most common cancers can be treated well anywhere," said Justin Bekelman, associate professor of radiation oncology, medical ethics and health policy at the University of Pennsylvania, and one of the researchers. "But there are many patients with rare or uncommon tumors who need access to the most advanced clinical trials, and that access is often only at these NCI cancer centers. On the individual market, when people are spending their own hard-earned dollars, they can chose to have access or not. But right now they are choosing in a blind way."
Network Questions
The Obama administration had been working to make it easier for people to figure out whether individual doctors and drugs were covered by their Obamacare plans by looking up such information online. It's harder for consumers to determine the comprehensiveness of an insurance plan's network, however, and so far there's only been a limited effort to require plans to disclose the overall size of their networks.
Regulating insurers' networks is largely left up to the states. The Trump administration has said it will defer to states rather than conduct its own reviews, for the most part.
"Certainly there are real issues with consumers trying to understand what kind of network they're getting," said Justin Giovanelli, an associate research professor at Georgetown University's Center on Health Insurance Reforms who wasn't involved in the study. "What you want is to have more information so you can make good choices about it."
Health plans have procedures that let patients who need specialized care get to the appropriate doctors, according to a statement from the industry group America's Health Insurance Plans. The group noted that the study dealt with coverage for individual physicians, not for the facilities themselves.
"Patient access to an oncologist affiliated with an NCI-designated or NCCN cancer center is separate from patient access to treatment at these centers," Kristine Grow, an AHIP spokeswoman, said in the statement. "Community oncologists who are part of the plan's network can recommend patients to these centers based on patient needs."
Higher Costs
According to the researchers, doctors at NCI-designated cancer centers, such as Memorial Sloan-Kettering in New York, Dana-Farber in Boston, MD Anderson in Houston and the University of Pennsylvania, may be excluded from the narrow networks because of their cost. Because of the doctors' status, the centers may be more able to negotiate higher reimbursement rates for their services. They may also attract more complicated, and thus costly, patients. Excluding them could help insurers control expenses at the price of limiting access to high-quality, specialized care, the researchers said.
"In an ideal world, narrow networks could be a great tool for insurers to steer patients toward these higher quality providers, to ensure that overall costs are actually lower," said lead researcher Laura Yasaitis, from the department of health economics at the University of Pennsylvania. "It looks like in the data we looked at that prices may be the more prominent motivator for insurers."
The Penn researchers analyzed 248 insurance networks across the U.S. operating in areas with NCI-designated centers. They found that one in every three significantly limited the number of oncologists in their insurance plans. Of all the cancer doctors who were part of those narrow networks, 17 percent worked at NCI centers. Of all the doctors who were excluded from those plans, 35 percent participated at NCI centers.
The discrepancy wasn't seen in broader insurance networks. In those plans, 34 percent of included oncologists were affiliated with NCI centers, compared with 29 percent of those cancer doctors who were excluded, according to the study.