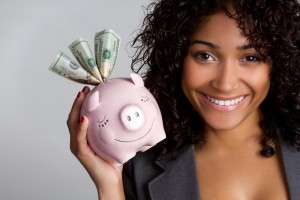 In an effort to reduce their healthcare premiums, many people decide to enroll in a high-deductible plan.
These plans don't begin to cover medical expenses until a certain monetary threshold for the year, the deductible, is met. For example – if a plan has a deductible of $500, an enrollee must pay the first $500 before their insurance starts to pick up the tab.
While high-deductible plans can be seen as having a chilling effect on seeking quality healthcare, it's also a chance for enrollees to pay more attention to how your healthcare dollars are being spent. Enrollees in high-deductible plans should be interested in receiving the highest quality care for the lowest amount of money. Those few extra bucks can always come in handy – especially with the holidays just around the corner.
Finding Quality Care
One way to seek out the best care is by using healthcare comparison websites like Vitals.com or Healthcare Bluebook. These sites allow a user to search for any kind of doctor in their area, from nephrologists to general practitioners. Using search filters on the site, a list of doctors can then pared down based on the insurance they accept, the medical school they attended, the languages they can speak or a number of other factors.
The problem with these sites is the same as with any other user review sites – you have to take the reviews with a grain of salt and consider that some reviewer may have an agenda – or may not be an actually patient, but someone paid by the doctor to write something favorable. A good rule of thumb is to toss out any overly positive or overly negative reviews – focusing solely on the middling ones to get a fair sense of the care being provided.
Selecting Healthcare Savings
Another thing people with high deductible plans need to consider is the cost contrast between in-network providers and out-of-network providers. In-network providers are the ones that have entered into a contract with your insurance plan for negotiated rates as payment for services.  Out-of-network providers have no such agreement and therefore, your insurance plan may ask you to pay higher co-pays, deductibles and other charges. For example, a plan might cover 90 percent of costs in-network, but only 75 percent of costs out-of-network.
One thing to keep in mind is that doctors working at a hospital in your network may actually be out-of-network – since they are working at the hospital, not for the hospital.
Avoid the Emergency Room
Another way for those with high-deductible plans to save money is to avoid the emergency room – at all costs. Emergency rooms are called that for a reason and this level of care comes at a steep price. For broken bones and dislocations, an urgent care center is a much more cost-friendly form of care.
While urgent care centers still tend to be more expensive than a routine doctor visit, they typically have extended hours and provide walk-in service. Consumer Reports suggests that people looking for an urgent care center go to one that is affiliated with a hospital – or better yet, affiliated with the patient's own physician.
Save on Drugs
Enrollees in all kinds of plans should be aware of what their insurance company will cover in terms of prescriptions, but many people may not know that the prices for prescription drugs can vary widely from pharmacy to pharmacy, and choosing where to get your prescription filled can be another great way to save money.
According to a 2013 study from Consumer Reports, the cost of the cholesterol-lowering drug Lipitor can range from $17 at one location to $150 at another.  The report suggested that consumers shop around and ask pharmacists on how to get the best price for the drug they need. A pharmacist should be motivated to help you out if they want to keep you as a loyal customer. Also, some pharmacies, like the HEB pharmacies in Texas, provide lists of their drug prices – making it easy for shopper to save.

The experts at Health-Life-Dental Insurance can help you wade through the many ways to save – regardless of your coverage. The company also has a range of supplements products that could help those enrolled in high-deductible plans.