About Us
We're A Team Of Experts
Video: Family Protection Grid

How well do you understand your insurance needs?
What do our customers say?
"This is a great experience, from someone we can trust to always look out for our best interest – and they are always there when we need them…"
What's our number 1 selling point?
We want to make sure that you're amazingly well educated in health and benefits insurance. All the while being focused on continuously insuring that you are properly matched with the best benefits for your changing needs, pro-actively watching out for your best interest.
We promise to help you protect your family without overpaying for coverage that you don't need.
The Problem We're Trying To Solve
We properly protect your family without you overpaying for coverages that you don't need – while backstopping you against loss of income, in the event of unforeseen healthcare expenses.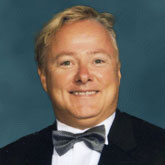 MARK DESCHENES
GENERAL AGENT / OWNER
Mark Deschenes joined his father Ray as a health insurance agent in 1989. He quickly became a top producer for a Texas based insurer and at age 25 was promoted to sales manager.
Four years later, he founded his agency as Deschenes Financial Services, Inc. the parent entity of this website. It now offers insurance products in 22 states and has in-force premium exceeding 5 million dollars annually. Mark consistently has been awarded outstanding sales achievement awards from Fortune 500 carriers. He is happily married, has lived in San Antonio for 33 years and has two children; a six and two year old.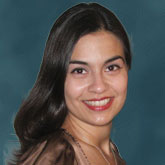 IRIS REYES
OPERATIONS MANAGER
Iris is a graduate of The University of Texas at San Antonio with a Bachelor of Business Administration in Human Resource Management. Iris has over fourteen years of work experience in management, marketing, and human resource management. Her excellent verbal communication skills are an asset to Health-Life-Dental-Insurance in keeping our customers happy and properly educated on all products. Iris is also a licensed agent.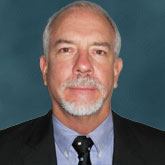 MARK VICKERS
AGENT
Mark Vickers has been an independent agent and broker in the health and life insurance market for over 20 years. He really likes dealing one on one with his clients and takes the extra time to get to know them. He is licensed in 7 states and has access to all the top carriers. Through the years, he has been awarded many outstanding sales achievement awards from several top companies. He loves to ride motorcycles and in his spare time he is an avid road racing and track day devotee. He was born and raised in south Texas and lives in Austin with his wife and two children.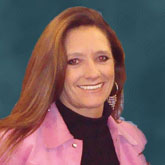 RENEE RIDER
AGENT
Renee has spent the last 22 years as a business owner / entrepreneur. The last ten years she has focused on helping businesses with 401k's and tax-free retirements. In addition, she's helped individuals and small businesses establish group, health, and life insurance along with college funding solutions. Renee has three children, resides in Austin, Texas and in her spare time enjoys golfing and traveling.